Your Library is an Asset
(Free Article)
Good morning,
Today i wanted to discuss some of the books that i have read, that had the most impact on me as an investor. Moreover, i want to instill the idea that a portfolio of books can derive just as much value than a portfolio of equities over the long term. Okay, maybe not literally but you get my point.
I am a strong advocate of personal education. This does not have to be a degree or a chartered designation. In my own experience, i have gained a degree in Economics, as well as a Masters degree in Innovation. I then went on to pursue the CFA program during my Masters. Despite this, i firmly believe that some of the most profound and life changing insights i have gathered, have came from books that i purchased for as little at $10 from Amazon.
In this newsletter, i am going to share with you the eleven most influential books i have read thus far. These will appear in no particular order.
My Personal Top Eleven
These ten books are some of the most insightful and helpful books i have read over the course of my investing journey thus far. Each has a different theme, and benefited me in different ways.
1) The Intelligent Investor, Benjamin Graham
The Intelligent Investor, was literally the first ever book i purchased on investing, outside of my studies, in pursuit of personal education in the field of investment analysis. Written by the mentor to Warren Buffet, i am grateful this was my first ever insight into the investing world.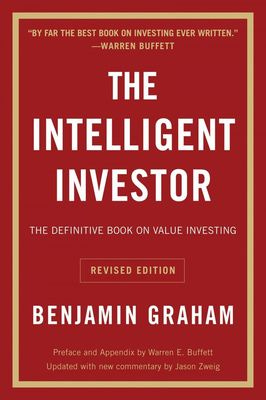 I'll admit that, as my first book on investing, it was fairly challenging, with most of it likely going over my head due to my inexperience. However, since first reading this book, i have made the point of reading it once more each year that passes, and often come back to certain chapters to refresh my memory.
My original copy has the majority of the pages inked in notes, and highlighted segments. I do this withy most of my books.
I personally feel that the intelligent investor is a book that fosters mindset more so that the practical applications explained in the book. This book got me thinking about the market in a way that i had never done so before. Stripping down most of the complicating indicators, and making investing a matter of mentality in a way that really resonates with me as a reader. Graham's other book, 'Security Analysis', is a little heavier on the practical side, but we will discuss that later.
I think the two most important chapters are chapter 8: The investor and market fluctuations and Chapter 20: The margin of safety.
In my opinion, the most important 109 words in the book are:
"The true investor scarcely ever is forced to sell his shares, and at all other times he is free to disregard the current price quotation. He need pay attention to it and act upon it only to the extent that it suits his book, and no more. Thus the investor who permits himself to be stampeded or unduly worried by unjustified market declines in his holdings is perversely transforming his basic advantage into a basic disadvantage. That man would be better off if his stocks had no market quotation at all, for he would then be spared the mental anguish caused him other persons' mistakes of judgement".
Graham, is a value investor, i think that is well known. I don't personally relate to the entirety of his teachings. Fir instance, Graham advocates selling a stock once it increases 50% in value. This is largely in unison with his idea of buying cigar butt stocks, that have one puff left in them before they are discarded. I personally like buying a full cigar and enjoying the full life of the business. However, for the most part, this book is a powerful introduction to investing mindset.
This book had a profound impact on my view of investing. I read this book prior to gaining any of the practical skills that are required for investment analysis and i am glad that i developed the mindset of an investor, before i learned how to invest.
2) The Innovator's Dilemma, Clayton Christensen
This was another book that i read fairly early on, and was recommended to me by a professor at university. This book is not specific to investing, but more so to competition in business.
The theme of the book centers around the dangers that are posed to large incumbent firms in respect to new technology. Following multiple different case studies, Christensen takes the reader through the situation that leads large incumbents to falter in the fact of new growth companies who focus on new technology.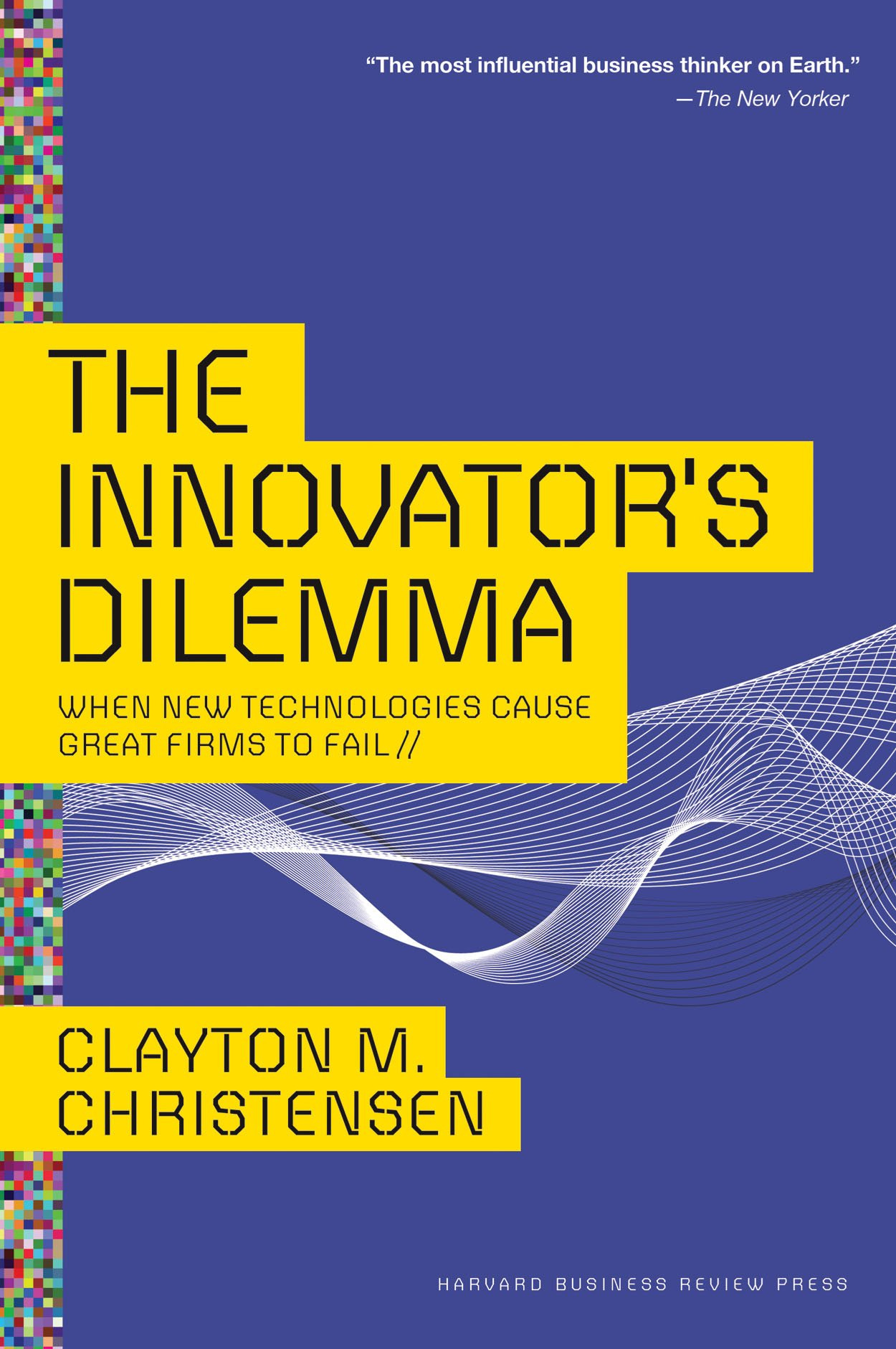 This has occurred countless times in the past, and being able to identify the firms who are being disruptive could lead to some fairly nice long term returns.
The main takeaway is that a firm who becomes large and incumbent has less ability to pivot their business model in a way that would allow focus on new technology. The business will typically have a larger customer base for the older technology, certain fixed costs related to that offering, and will understate the importance of the new technology. In the beginning, new technology is often niche, and the customer base is low. A large incumbent who pivots and focusses on newer technology too early would not see the benefit in that, short-term, they would feel the pain.
Smaller, start-ups however have no commitments, and have entirely different incentives and capital structures. These firms can lead the way in disruption, often at the eventual downfall of the large incumbent.
This book was a page-turner for me, and i recall finishing it fairly fast over the course of a few train journeys. With all the innovation and disruption taking place in today's business environment, i would highly suggest reading this.
3) Common Stocks and Uncommon Profits, Phillip Fisher
With the power of hindsight, i would personally read Common Stocks and Uncommon Profits before reading the intelligent investor. Both are great books, written by mentors to Warren Buffet, but i found Fisher's style of writing to a great deal simpler when i read this as a new investor.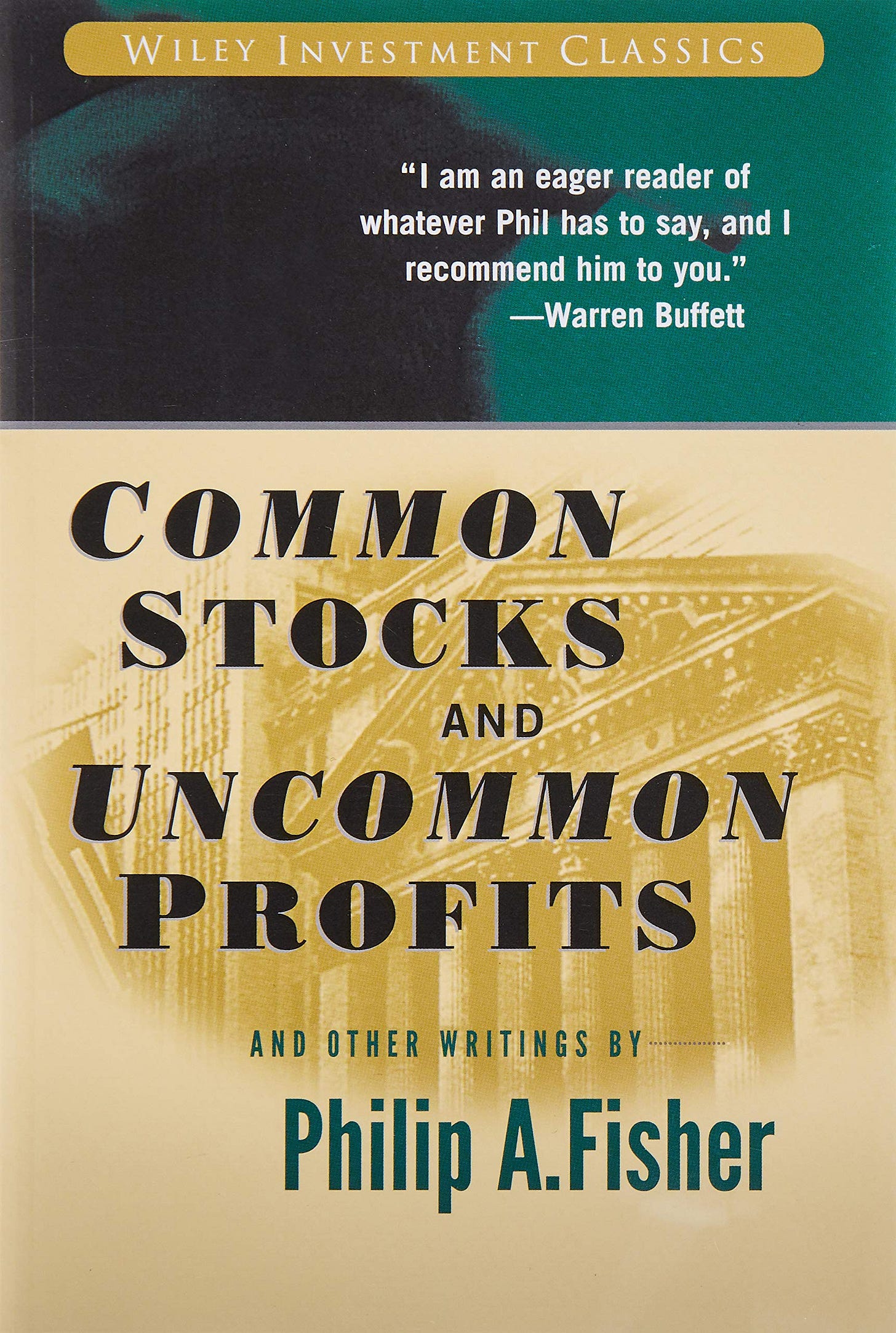 This book is, again, more so leaning towards the theoretical and less so on the valuation of indisivusal stocks. There is so much great content in here, this is in my top three favorite books. Fisher clearly highlights his "15 Points" to look for when looking for common stocks, in a way that is easily digestible to any level of investor.
He also touches on "what to buy", "when to buy" and his famous 10 investing 'don'ts',
When i think of this book, i often am drawn to the simplicity and effectiveness. A book you could consume within one week, and one that will improve your investing outlook 10-fold.
4) Stress Test, Timothy Geithner
Political aspersions aside, this book is a fantastic piece written by the Treasury Secretary, Timothy Geithner, during the world financial crash since the great depression.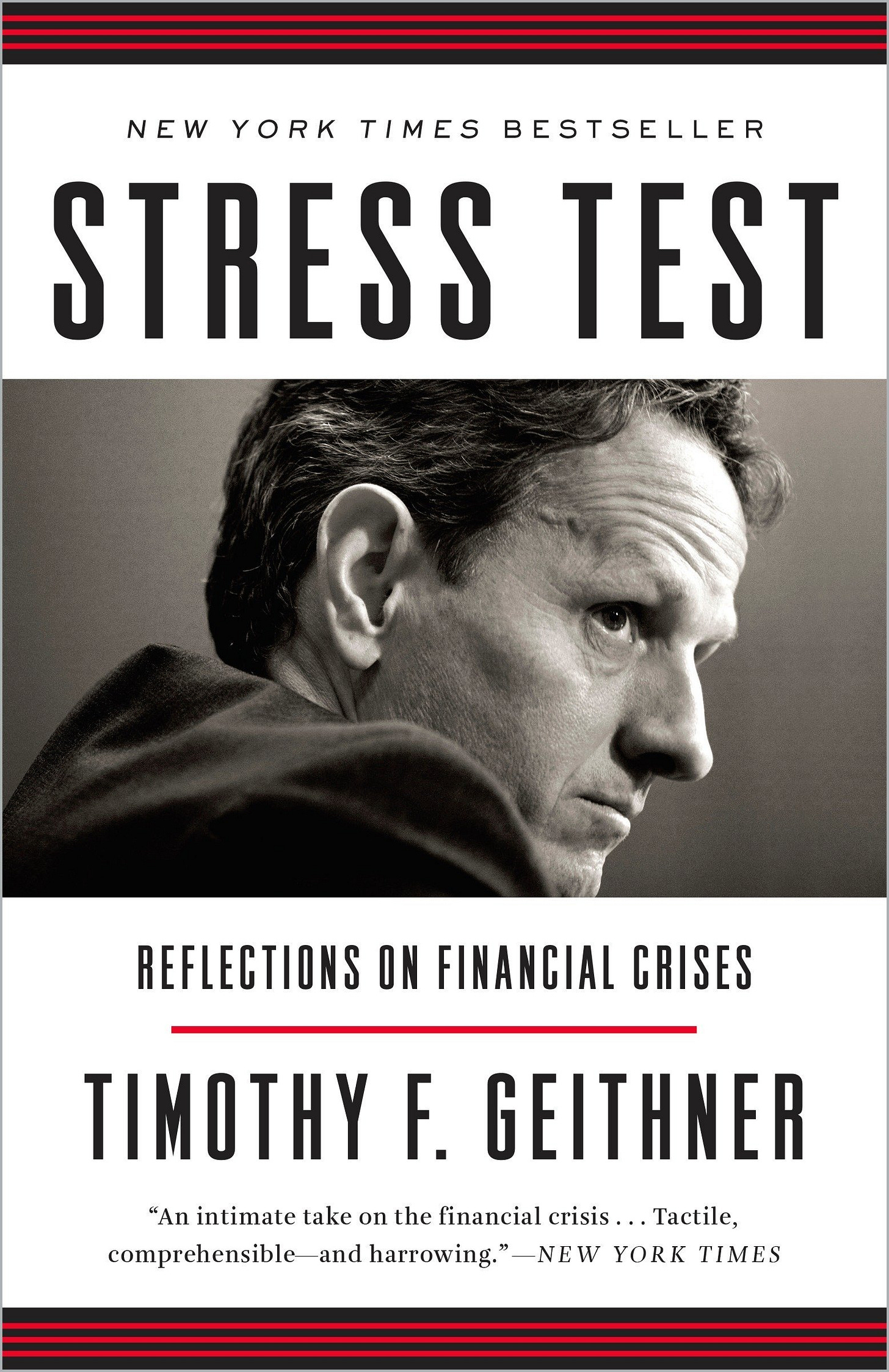 This book had me gripped to the point where i felt like i was actually back in 2007. I think investors would do well to learn from the past. Although the past is not indicative of the future, we can learn from it. Moreover, the past sometimes rhymes. The real estate bubble and subsequent financial industry meltdown was fascinating to read about and understand.
This book taught me not only about history, but also about the nature of greed and ignorance in financial markets. This is something we would do well to remove from our investing framework.
5) Security Analysis, Benjamin Graham
The original textbook by Benjamin Graham, published in the midst of the great depression, is not one for the feint hearted. This text is somewhat more dense that the Intelligent Investor. As a sign of the times, the book also has a heavy weighting towards the discussion of bonds, rather than equities, but does contain wealth of information and deep insight into the valuation of equities.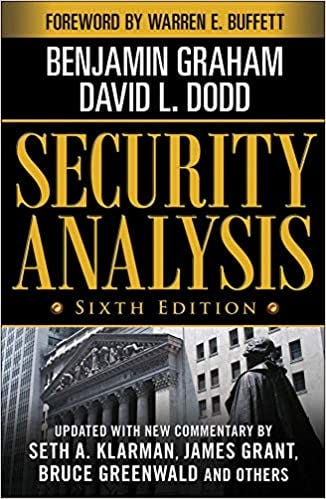 I would suggest reading this after developing some further understanding on financial statement analysis and more general security analysis. But once you come to read it, it is a fabulous book that will strengthen your understanding of how to find true value in a company.
6) The Dark Side of Valuation, Aswath Damodaran
Whilst we are on the subject of valuation, my all time favorite book on the topic of valuation has to be The Dark Side of Valuation by the kind of valuation, Aswath Damodaran.
This textbook will inform any investor to a level where they would feel comfortable performing discount cash flow analysis on a company's financials.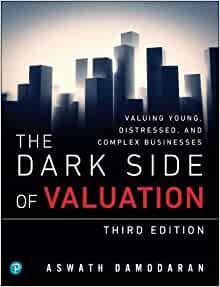 The book covers, in fine detail, the nature of companies as they filter through their corporate life cycle, starting out as ideas companies, then growth companies, then maturing and eventually declining.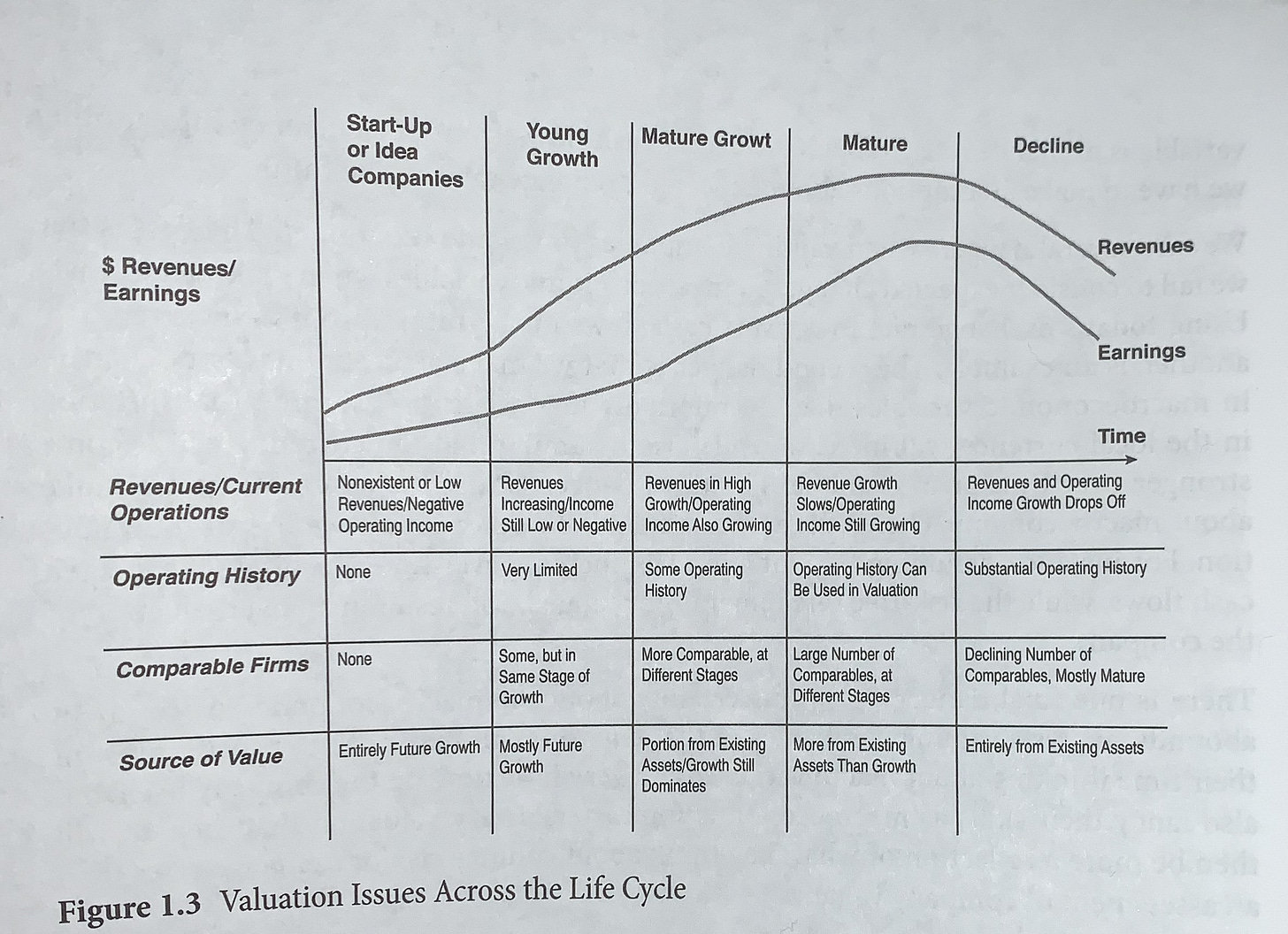 I discussed this concept at length in this newsletter.
The Dark Side of Valuation is so extensive, that i routinely come back to it on an almost weekly basis to reassure my analysis practices. This book is a beautiful blend of theoretical and practical insights into the business of company valuation. The nature of the book, being somewhat of a textbook, means that it is scribed in a way that can be accessible to new investors too. One of the best investments i ever made.
7) The Little Series of Books
The 'Little Series' of books are probably my favorite collection of short books for new investors. Written from experts in their respective fields, these books provide a refreshing, and non-daunting, insight into various genres of investing. The image below is a collection of a few of my favorite issues, but the collection expands out into economics and other subjects too.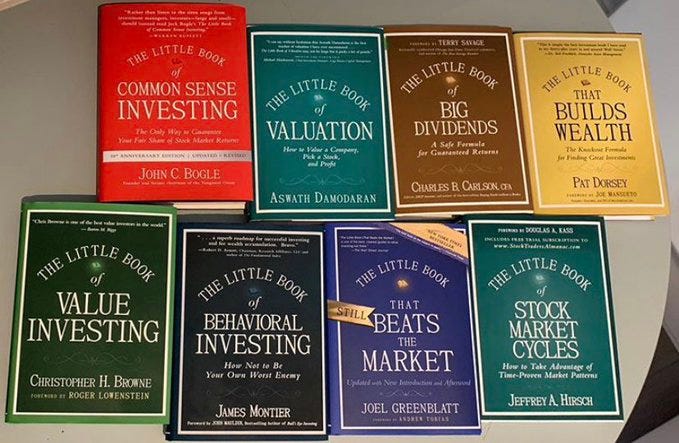 They provide enough information to get the ball rolling for new investors, without overloading their brains with complex information.
As an example of the usefulness of these guides: my partner, who is trained in the field of Law, and not investing, decided to take it upon herself to read all of the above books in the space of a couple months. Even just from reading this small collection of books, we can now converse about certain aspects of investing to a point where i can clearly identify that she understands what we are talking about. That is powerful stuff.
8) The Essentials of Economics, John Sloman
This is by no means an exhaustive account of the field of economics, but it touches upon the core foundations that you require to grasp an understanding of economics. For those of you wishing to develop an understanding of economics, John Sloman's essentials is a great book.
Presented in a highly visual fashion, the book covers everything from supply and demand, market competition, market forces, microeconomics, macroeconomics, consumer behavior and more.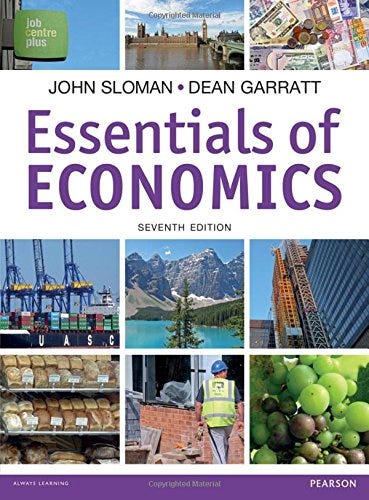 Whilst i don't think you have to be an expert in economics to be a great investor, i certainly think it aids the decision making process and rounds of your knowledge base very well. Investing concerns a lot of matters than are related to economics, so for me this is a no brainer. My academic background is in economics, which i am grateful for.
As i mentioned, this book is not exhaustive, but contains a solid base level of understanding for anyone who has maybe not covered economics in much detail before.
An alternative is the little book of economics from the little books series.
9) The Clash of Cultures, John Bogle
Okay back to investing now. John Bogle, the founder of Vanguard, and huge advocate for passive index fund investing has scribed a large number of books, but this one is my favorite.
I personally find a lot of Bogle's writing to be repetitive. Yes we get it… indexing is great. This book was a refreshing break from that and focused on the clash of culture between investors and speculators.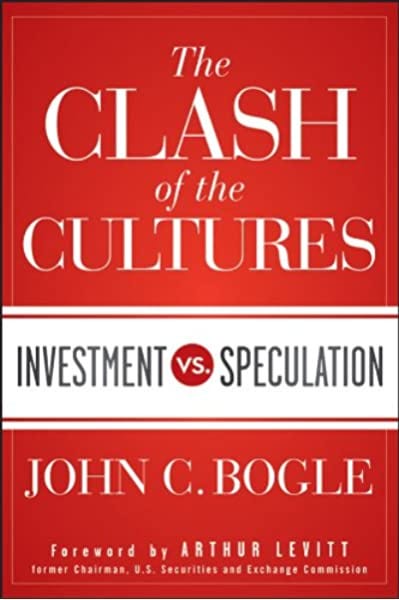 I think this would be a great read for any new investor looking to understand the difference between what constitutes as an investment and what we can regard a speculation. Whilst this book does lie heavily towards the field of passive investing, i still think the mindset lessons derived from it are great.
I am personally an indisivusal equity investor for the most part, but i do hold a passive portfolio which i add to and ignore as well.
10) Losing My Virginity, Richard Branson
I have read a great number of autobiographies from business and investing greats. They are really enjoyable books. I have selected 'Losing My Virginity' for sentimental reasons, but the book is actually a really great read too.
Back when i was around 17 years of age, this booked kicked of an epic marathon of reading for me, which was not a hobby i had developed until then. Branson had the epitome of entrepreneurial spirit. which is something i have always aspired to.
Another great book for the mindset. I knew very early on that i didn't see a life for myself working for someone else. At the moment, at the age of 24, i am now well on my way towards that goal. Not quite there yet, but i am confident i will be there in some time.
Branson details the various start-ups he facilitated, eventually leading to Virign, which is now a collection of a host of different businesses from airlines to banks.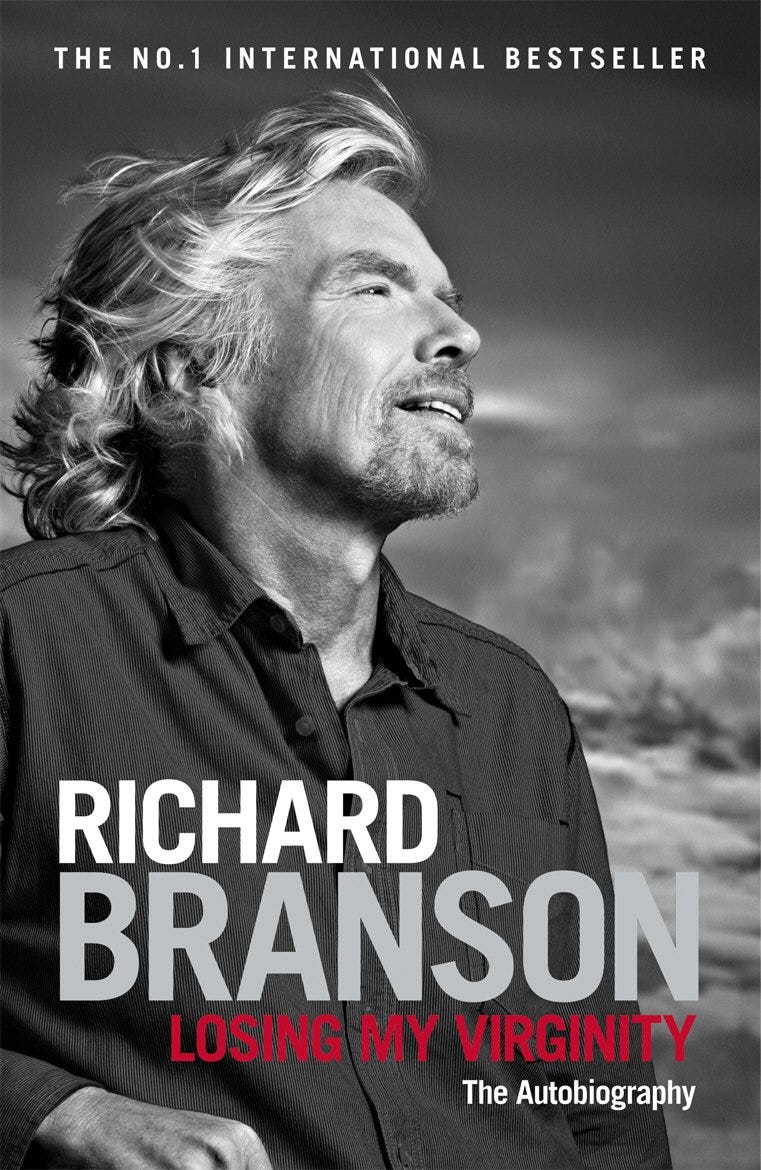 I have Branson to thank, for after reading his book i went on a binge of reading over a course of one year that led me to many of the books i have shared with you today.
11) Competitive Advantage, Michael Porter
This last book changed the way i viewed business environment and competition in many ways. The book centers around the concept of Porter's Five forces, which are the forces that impact business within their respective market environment.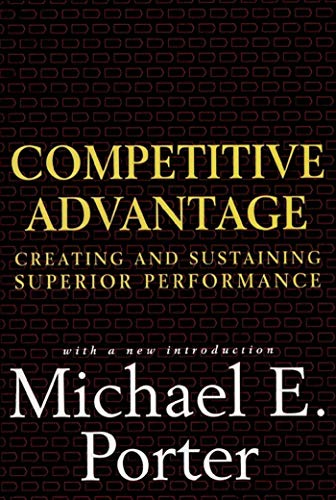 The five forces are; threat of new entrants, buyer and supplier power, substitution threats and competitive rivalry. I wrote, at length about this concept in this newsletter.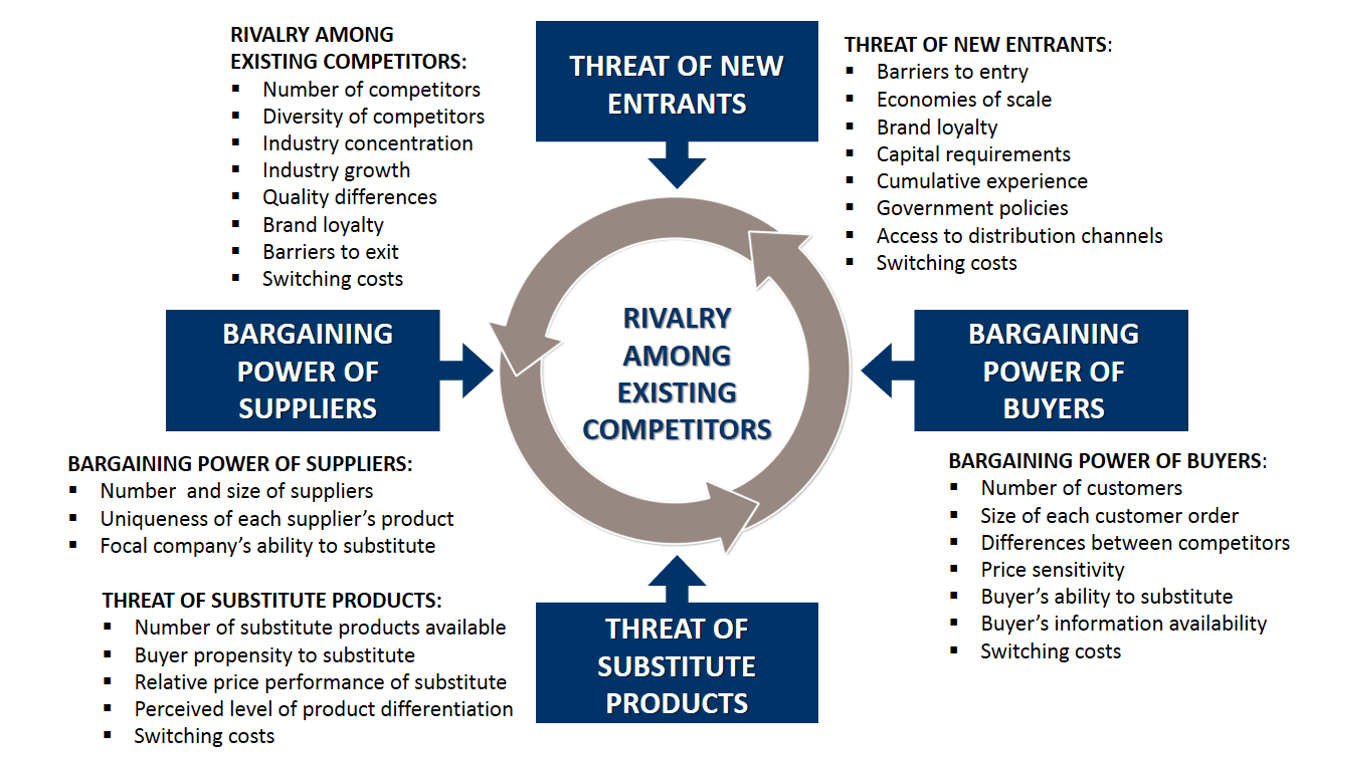 This book will allow you to strengthen your understanding of what creates competitive advantage within a firm and how they can utilize that advantage over their competitors. This directly relates to investment analysis, in that a strong competitive advantage can make for a strong business.
Another book i have revisited countless times.
Some other Excellent Books
Those were my eleven all-time most influential books, for my own personal investing education, but below i have listed a few more that i adore:
• Grinding it Out, Ray Kroc
• The Interpretation of Financial Statements, Benjamin Graham
• The Interpretation of Financial Statements, Mary Buffet
• Pour Your Heart in to it, Howard Schultz
• Shoe Dog, Phil Knight
• The Machine that Changes the World, Daniel Roos, et al
• Trade Like a Stock Market Wizard, Mark Minervini
• Capital in the 21st Century, Thomas Piketty
• The Big Short, Michael Lewis
• Buffet, Roger Lowenstein
• The Wealth of Nations, Adam Smith
• The Black Swan, Nicholas Taleb
• The Everything Store, Brad Stone
• The Magic of Thinking Big, David Schwartz
• Status Anxiety, Alain De Botton
• Stocks for the Long Run, Jeremy Siegel
• Tools of Titans, Tim Ferriss
• 100 Baggers, John Mayer
This newsletter was a little something different today, so i hope you enjoyed it.
Feel free to comment below some of your favorite books.
Until next time
IT