You can't save your way to One Million
(Free Newsletter)
Good morning,
Today i wanted to branch out of the usual discussion on Investment Talk, and focus on an area that is often overlooked with regards to investing; personal finance.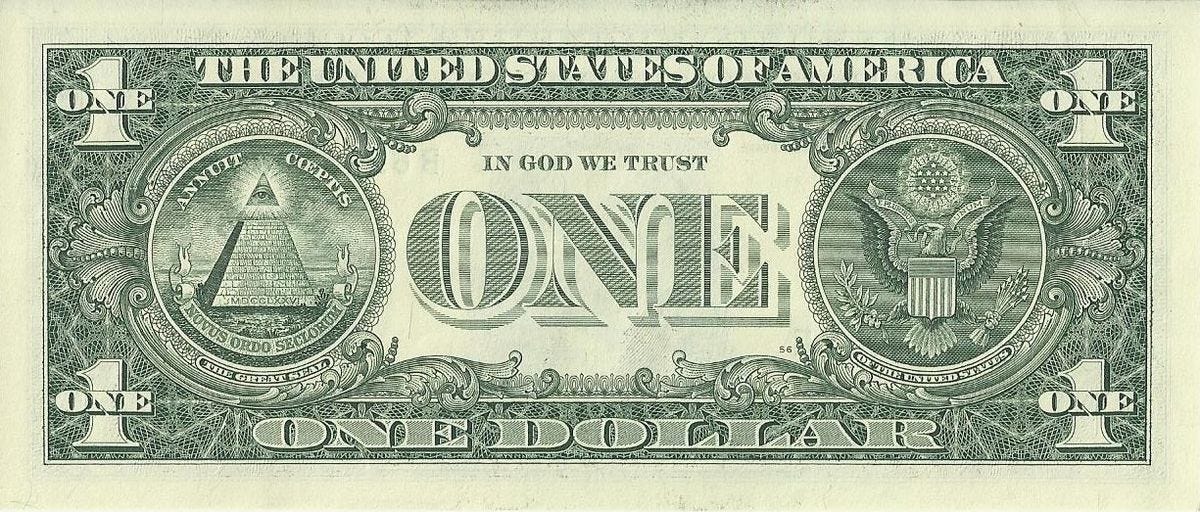 When we are considering retail investors, who largely invest with their own money, it would be a fallacy to ignore the health of one's own personal finances.
The health of one's personal finance acts as the bedrock from which your investing allocation may be formed.
For instance, if your outgoings/expenses exceed your income on a recurring basis, you will find it difficult to put aside capital to invest. Equally, you may also be pressured into liquidating your investments to cover personal expenses. This would entail selling at a time not opportune or desired. As a rule of thumb, i never invest with capital that i need for my personal life.
One thing i have managed to do successfully, and feel it helps a great deal, is to separate the value of my portfolio from my personal financial situation.
If you have a strong, liquid, and stable foundation of personal finances behind you, this will allow you to comfortably invest without distraction.
In today's newsletter, i am going to spend some time addressing my own experiences with personal finance, abundance vs scarcity mindsets and scratch the surface of why these two aspects of one's life should be balanced in a healthy fashion.
The Bedrock of Investing Capital for Retail Investors
I briefly touched upon it above, but if your personal finances are a mess, it is highly unlikely you will be able to maintain a portfolio, whether that be a passive index fund allocation, or investments in individual stocks, without withdrawing capital from it at some point.
You typically should not be investing capital that you need, or may later need at some point in the near future.
For me, i have learned to dissociate the value of my portfolios from my own personal financial situation. This way, i do not make consumption behavior with notion that i have tens of thousands of spare cash to spend.
We will cover my own personal strategy shortly, but for now i wanted to introduce a concept to you all.
Marginal Propensity to Consume
Marginal Propensity to consume (MPC) is a concept in economics that sticks a quantitative figure on induced consumption that stems from an increase in wages.
Propensity to Consume is simply the portion of our disposable income that we decide to spend on consumption.
Let us say we are paid $1,000 per month. After bills and expenses we have $400 left.
We can now use that $400 (our disposable income) to spend and save.
The Marginal propensity aspect involves the increase in income and how that impacts our expenditure on consumption.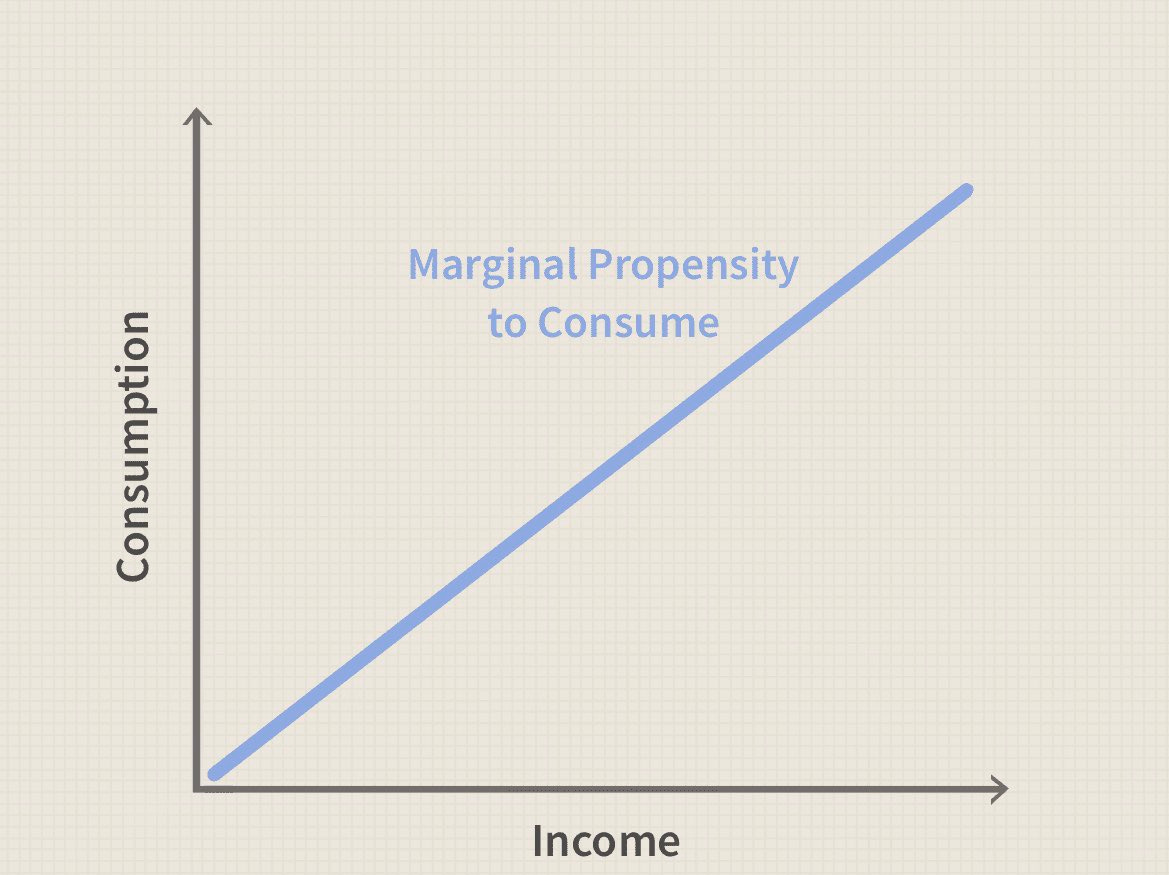 As a rule of thumb, as one's income increases, so does the level of consumption that we partake in.
Ask anyone the question:
"You find $1,000 on the floor and decide to keep it. What is the first thing you do with the money?"
Most people will begin their response with. "i would buy…."
This is a very rudimentary example of the marginal propensity to consume, but it demonstrates the idea.
Why am i bringing this up?
It appears that humans are predisposed to spending more as their income increases. This is a not a healthy pattern of human behavior if you wish to strengthen your personal finance.
I could go on for some time, about the mentality of younger generations, car financing out-width their net worth, the use of credit cards, and so on, but i won't.
I want to make one point very simple and clear.
For those seeking to take control of their personal finances, the aim should be to grow our income, but leave our expenses relatively the same. That way, the gap between the two widens.
Increasing our cost of living is a dangerous game when we consider that most people rely on a single source of income, their job. Should that job evaporate, we are left with no income and some inflated fixed and variable expenses.
The below two charts show income, expense and disposable income (Yd) over time.
From the first chart we can see that as income increases, expenses remain largely the same, only increasing slightly over the 5 years. Disposable income increases significantly.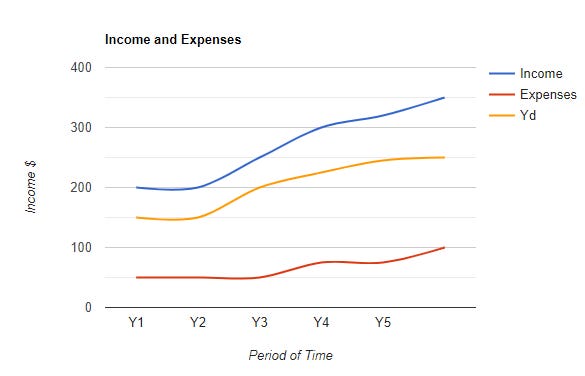 In the second chart, we see that expenses rise in line with the increase in income, leaving our disposable income largely the same. Disposable income can be used to save and invest. Therefore over the 5 years, the above chart has likely saved/invested a great deal more than the below chart. Moreover, they may have more liquidity and perhaps even an emergency fund.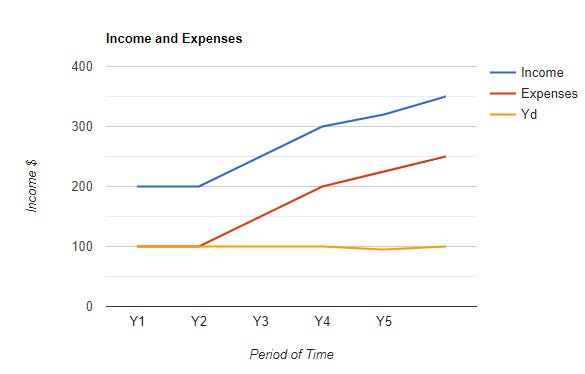 Should both of the imaginary participants reflected by the two charts lose their job, who do you think would suffer most?
Chart 1 would have expenses of $100, but saved $250 in year 5.
Chart 2 would have expenses of $250, but saved $100 in year 5.
So the objective is to fight MPC and improve your income without increasing your expenses.
Much like a business, personal financial strength requires liquidity. We can never be sure when challenges will come our way. When they do, we want to be best prepared.
Next we will pour over some of my own personal insights that i have found to be useful.
My Personal Insight
Each month my salary comes in, i immediately siphon off 40% and place it into a separate bank account.
That 40% is then used to cover all living expenses over the course of the month.
Within this bank account i have set up 'pots' of savings for items such as:
My general portfolio, my passive portfolio, bills, travel and house deposit.
The remaining 60% is used to pay bills and add to these other pots.
This mental exercise allows to separate my finances in a way that fools my brain into only considering the 40% as disposable income.
This way, i have a finite amount from which to live each month. My main bank account, which is where the initial salary check comes in, is rarely glanced at, and does not come into my mind when considering consumption.
Of that 60% which is left in my main bank account, around 30% is spent on bills and expenses, with the remaining 30% either being left as cash, invested, or placed into the savings pots.
Within each pot i typically allocate an upper limit. Once that upper limit has been reached, i either put the cash to use (like in the cash of the portfolio pot), or hide the cash (which is a feature of my bank) for when i need it.
For instance, each time the passive portfolio pot reached £300, i will then use those funds to add to my passive portfolio. Each time the general portfolio pot reaches £500, i will deploy it into my main account.
I typically like to save for things that have not yet happened. Travel is something i am passionate about as it allows you to escape your day-to-day environment and reduce small-mindedness. Therefore, i will typically save a few thousand in advance, so that when the time comes to book a travel experience, i already have the funds available.
In a similar fashion, i typically prefer to have 2/3 months worth of rent saved in advance.
In reality i could purchase a deposit for a mortgage tomorrow, but for me at the age of 24, i feel that would be an inefficient use of capital and prefer to remain flexible. This is partly why i save for that separately so i am not using vast quantities of cash today, which could be earning superior returns.
The newsletter that i write (the one you are reading) also now contributes and additional 17% on top of my salary each month. Which is part of my goal of diversifying my income streams, so i am no longer dependent on one primary source, my job.
Prior to starting Investment Talk, my job was my sole income, minus a small % from the dividends i collect each year.
Fast forward to today, and i am deriving income from my job, the newsletter, dividends, and the gumroad courses i sell. This way, i am reducing the risk from any capital loss that may disturb my inflows.
Having one sole source of income, in my opinion, is a huge risk. Thankfully, i work in an environment, and for a company, that is pretty well shielded from recession.
All proceeds from newsletter income and gumroad sales are pushed back into improving the newsletter (via Ycharts and Simply Wall Street subscriptions) or are simply saved into pots.
Personal finance is a personal activity. I prefer to be regimented with mine as i firmly believe that healthy personal finance is the bedrock to healthy investing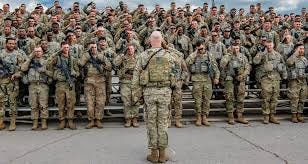 I dissociate the value of my portfolios from my personal finance situation which helps me stay composed. Should i account for the £22,000+ combined value of both my portfolios into my consumption decisions, i will begin to believe i have more spending power that i would like to acknowledge.
Having cash invested, that you may need to withdraw results in liquidation of positions at non-opportune times. Plus, it helps you sleep better at night if you know you are liquid on the outside of your portfolio.
This was a short overview of my take on personal finance, and one i gather may not resonate with some people. However, my aim is to be transparent with the manor in which i conduct my investments, and firmly believe this adds to that goal.
Abundance Vs Scarcity Mindset
Just quickly before we finish this piece for today, i wanted to circle back round to the title. 'You can't save your way to one million'.
Very simply, abundance would suggest that there is plenty out there for everyone, whilst scarcity suggests that there is a limited amount for everyone.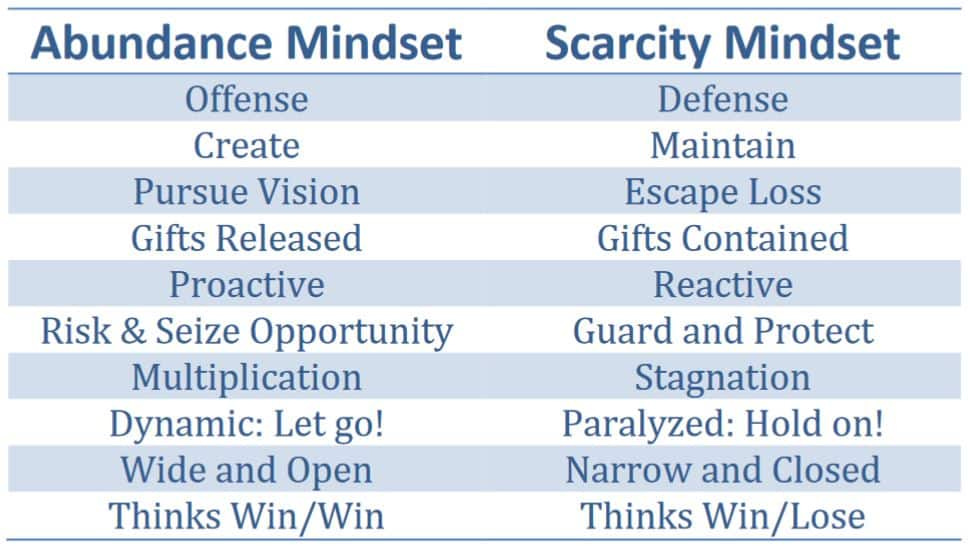 Each mindset will have differing methods of pursuing tasks.
The reason i bring this up today is how each relates to saving.
The scarce mindset will typically attempt to save their way to one million dollars.
Most notably, by aiming to reduce expenses, live frugally, and make use of what they already have as income.
The classic and overused analogy of cutting out your Starbucks coffee's to drive superior savings in a year, is one from the scarcity handbook.
Suggesting that reducing your $3 coffee you drink each day will save you $1,095 each year, that can be saved or invested.
This is sound logic, and not something i would dispute wholeheartedly.
BUT
I personally prefer to focus on the abundance mindset.
This method of thinking may argue that reducing the little pleasure in life will actually reduce your quality of life.
Instead of cutting your $3 coffee, how about making an extra $3 per day to pay for it?
Life is short, far too short to live in a fashion that deprives oneself of the small luxuries of life like a hot coffee when outside.
Saving what you already have has limited upside.
Working hard to earn more than what you have has potentially limitless upside.
In my view, pursuit of greater income has little downside, other than some hard work and maybe a few failures along the way (which are really learning opportunities).
As i pursue the growth of my newsletter, the time spent does not yet outweigh the reward received in monetary form.
However, this is small-minded. The newsletter has allowed me to connect with some great individuals, create a community, hold my investments accountable, improve my own skills, improve the education of others, and so on. How do you assign a monetary value to that?
You can't.
Part of the parcel of going out there and trying something, is in fact being willing to fail and learn.
I personally don't see the benefit in sitting around counting the pennies you already hold, when you can go out there are utilize your skills to earn some more.
So long as when you do generate greater income, you don't catch your expenses rising in a similar fashion.
---
That concludes today's post, and for those who may not be interested in personal finance, fear not. This was a somewhat spontaneous newsletter this morning, highlighting some things that i figured may be of interest to readers.
I always find it important to try new things, so if you enjoyed this post feel free to let me know in the comments below.
I will leave you with one core value of mine:
"Instead of saving what's left after spending, try spending what's left after saving"
Until next time
IT