The Templeton Curve
(Subscribers Only)
Good morning,
Today i am happy to bring to you another classic slice of educational market theory.
Sir John Templeton, a well known fund manager, once said;
"Bull markets are born on pessimism, grow on skepticism, mature on optimism and die on euphoria"
The idea that John coined here relates to the relationship between market sentiment and market cycles. See below for the illustration of the Templeton Curve.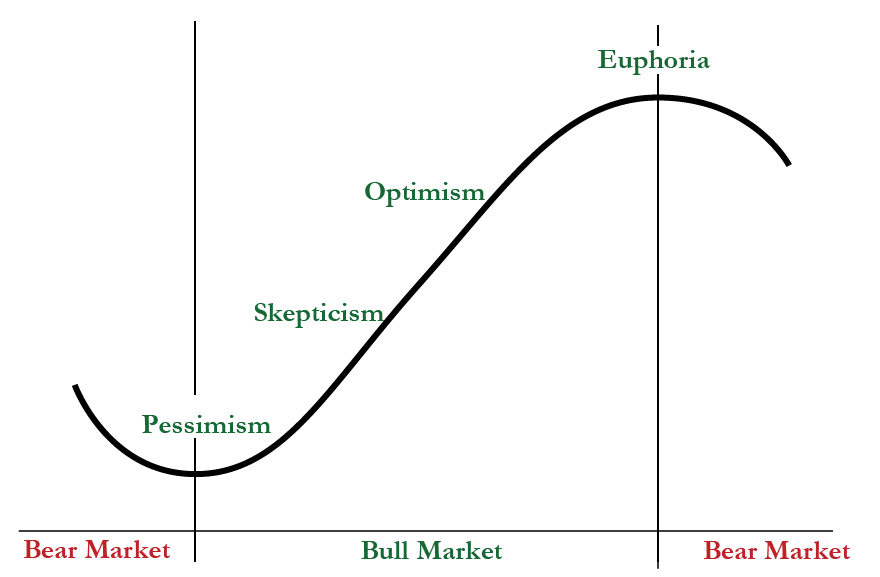 The above diagram was created to highlight the usual evolution of investor sentiment during a bull market cycle.
Pessimism
At the early stages of the bull market, stocks are climbing their way out of the shallows of the last bear market. This stage is mostly catalyzed by an improvement in underlying economic fundamentals. Bull markets usually start at the depths of a bear market. When all hopelessness has been priced in to the market. Thus, bull markets tend to start when the broad scope of investor sentiment is pessimistic.
Skepticism
As the aggregate economy/market recovers, pessimi…
This post is for paid subscribers