Guest Article: Mark Mulvey
(Edition Number: 9)
Good morning,
For all the new readers, here at IT, i aim to collect guest articles from some of the interesting characters in the finance space to contribute towards the free articles i post for all newsletter readers. My aim is to grab a diverse range of perspectives and experiences to share with you all.
Today we are bringing you insights from Mark Mulvey. This marks edition number 9 of the guest articles series.
Previous 5 Guest Articles:
Edition 4: Sade Taiwo
Edition 5: Jay Smith
Edition 6: Kia Commodore
Edition 7: Nizzynomics
Edition 8: Steve Adcock
---
Mark Mulvey
Today's guest is Mark Mulvey,
Mark has had a host of interesting roles and life experiences from which he now has left behind to pursue his own entrepreneurial endeavors, and allow for more time to invest. Today Mark has decided to discuss the 'four pillars' that, after initiating 15 years ago, has allowed him to enjoy a life of relative freedom today.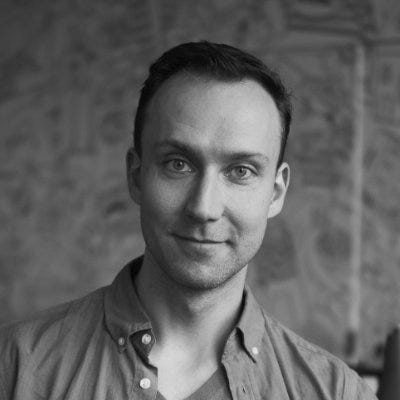 I typically provide some form of introduction here, but Mark has kindly provided that for me on this instance.
I would like to say, before we roll into Mark's guest article today, that i genuinely enjoying reading this article. Mark is an interesting character, and someone i have spoken to on several occasions throughout my journey here at IT. If memory serves me correctly, i believe Mark was one of the first 50 or so followers i gained on Twitter many months ago.
Thus, it invoked a sense of joy, for me personally, to learn more about Mark over the course of this article. Moreover, if you have the time, i'd highly recommend watching the discussion, from StratFest 2019, where Mark discusses video game design and the future of advertising. He provides a link in this piece.
With that, i will now let you dig in. Enjoy.
---
Hi, I'm Mark.
After I left my job earlier this year to pursue investing and trading full-time, I first needed to hop a flight to Ecuador and finish up a real estate deal I set into motion back in 2012. While down at 0° latitude I spent time surfing and talking stocks in my downtime with my friend—a surfer, surfboard shaper, hotel owner, and investor who lives in town.
One of the things we talked about was how investing & trading are a lot more fun and profitable when you have the mindset of a surfer. It seems mindset and attitude are the main contributing factors that create the most consistent returns in life, personally and financially.
Luckily I never struck it rich through dumb luck or good fortune (I never made a ton off Bitcoin or a single stock purchase). I say luckily because my good fortune was learning how to turn the right philosophy of mind and an ability to apply it with discipline into the ability to never need a paycheck.
So I figured I'd take this opportunity to pass along some of the lessons that have served me well along the way, which I wish I had known a bit sooner!
Quick backstory
I've lived in New York City for the past 15 years working professionally in the world of tech, digital marketing, advertising, social media, and user experience design.
A few highlights include:
Being the global road manager of an international R&B star

Managing a team of project managers at a tech startup

Designing and presenting strategic recommendations for BMW of North America, Verizon Wireless, Mercedes-Benz USA, Liberty Mutual Insurance, Magic Leap, and Lenovo

Speaking at video game conferences about business strategy, and speaking at business strategy conferences about video games.
I think we can all agree it's been a bit all over the place. And had nothing to do with finance.
But outside of my job:
I've been investing and trading since 2005

I started my first business in 2007 and sold it in 2011

I bought my first Bitcoin in 2013, Ethereum in 2016

I launched my second business at the beginning of 2020 right at the onset of a global pandemic
Where I am currently, from a financial perspective, is due to the foundation I began building over 15 years ago, not a few new ideas I had this year. I've broken them down into 4 pillars that have held strong and only gotten stronger:
Pillar 1: Wanting less is the key to wealth, and discipline compounds into more freedom
The only reason I'm able to live on the money I make in the markets is because I don't really need a terribly large amount of money each month to begin with. I can easily walk away from a well paying job because I hadn't used most of what they were paying me anyway. By never getting on the hedonic treadmill of upgrading my wants over the years I was able to use discretionary money to make more money, compounding into what now keeps me afloat. I couldn't be where I am now unless I thought the way I did back then.
I'm not preaching the gospel of penny-pinching and miserly behavior. This is about not spending money you don't have, not spending money to impress strangers, and not caring what other people think about you.
That last one is hard, I'll admit, but it's the real secret. The mental attitude of indifference in the face of judgment, and the equanimity to endure comparison (which U.S. president Teddy Roosevelt said is "the thief of joy"), is how you get to a point where you only spend money on the things that truly matter  to you. It turns out a lot of what most people spend money on is what they think is important to other people.
What I really wanted to spend money on was freedom.
And, to be honest: books & coffee.
Pillar 2: Invest early, often, and always—and only in what you have made an effort to understand
Pillar 2 is a big reason why I find the Investment Talk newsletter and community so valuable. I have no doubt the first part of this pillar isn't news to (m)any of you, but you probably also see the value in that last part—of learning about what it is you own.
I know a few "investors" who for some reason don't think about what they do as entering into part ownership of a firm, when that's exactly what's happening. If you buy a stock, you're a part owner in that company. You own it now. It is yours. Don't you want to know more about what you own?
The bulk of what I own are indexes and funds. I even have some funds in a Wealthfront account… which is really just a collection of mutual funds and indexes (with the bonus of tax-loss harvesting). This is because when I was younger, the only thing I took the time to research and learn about was a Roth IRA account. I never even had an employee-sponsored 401k until 5 years into my career, which in the States is a bit unusual (though to be fair they are becoming less common). Even so, most people still don't understand how 401k's work or what's in the one they have themselves.
So, for a long time, I learned about the nature and benefits of passive funds and indexes and invested there. Eventually, over time, I began learning about the benefits of active portfolio management, the nuances of diversification, and lived through the 2008 financial crisis. The more I've learned the more I've expanded my investments.
"The sooner you start the better" isn't just good advice for long-term investing, it's good advice for knowledge as well. Knowledge compounds into wisdom, which gives you the power of improved judgment… which you'll definitely need later in life.
This is why books are still one of my essential purchases!
Pillar 3: Never risk ruin—you're probably underestimating the amount of randomness and unpredictability in the world
The reason something happens is usually not the reason you think it is. Even if something happens you predicted based on rational analysis, it could have happened for completely unrelated reasons. And you may never know it.
Look, analysis is important. Shareholder letters are important. Management structures are important. The more you know about a company or a concept the better. But risk management is important too. Action should only ever be taken with full knowledge that it is a bet based on incomplete information and an uncertain future.
Most of my investments are long-term buy and hold positions that I don't intend to sell, and I purchased for a variety of reasons that included past performance, current leadership, future expected demand, current share price, total addressable market, and quarterly earnings just to name a few of the criteria… and I still might be wrong!
What I love most about the markets (and surfing) is that you're in it. You're participating. It's not just numbers on a screen, it's your money. And like all of life there's going to be risk involved, and things will get volatile at times. And that's good. That's what makes things alive.
Take risks, calculated ones, but never risk complete financial ruin. I'm all for enjoying the huge upside of individual equity investment, which is something you can't get from a perfectly diversified index fund, but it should never cost you more than you're ready to lose. Even big wave surfers decide to accept the risk of death before dropping in.
I'm more of a casual surfer myself so I want to live to invest another day. ⚖️
Pillar 4:When trading and managing a portfolio actively... invest like a surfer
Surfers live the quintessential "good life" of nonchalance and stoke, but if you spend time with them you learn they run their days much the same way great traders and investors run theirs:
They wake up incredibly early if it means making the most of a great swell

They pore over meteorological reports and study the unique bathymetry of breaks, trying to grasp subtleties in an effort to prepare

They look at daily forecasts religiously, but rely a lot on the intuition they've built from firsthand experience, to respond quickly to changes in the moment

They paddle into the same waves that beachgoers fear, to gain a better position from which to drop in and catch a ride

They respect the unpredictability and ferocious power of nature, and don't try to control—but instead simply ride—the forces at work

They value health, balance, and stability when it comes to surfing well and for as long as possible

They try to avoid wipeouts, but understand they will happen and are part of the job

They expect things not to work sometimes, rolling with unfortunate circumstances calmly so as not to get hurt or drown

Most importantly: they do it all for fun.
The trading system I use (which is a composite of a couple strategies I've found to work, plus some personal refinements) works much more often than it doesn't, and includes stops that limit my downside during the inevitable miss. The occasional runaway rocket will more than offset the assorted losers, while the rest of the gang churns out 15-25% returns over the course of 1-3 months. In truth, it's pretty boring. And that's the point. Despite being simple, it wouldn't work unless I had the focus and discipline to apply it and not fall prey to "strategy drift" trying to catch the new hot thing. Chasing exciting headlines and seductive companies is how you lose money, just like feeling FOMO at a friend who caught a wave you didn't is how you lose happiness. There are other waves to surf and new breaks you don't know about. Some bigger, some smaller, some just different. But they're out there. Think about them instead.
The fact is, I trade for fun. It gives me a reason to research new companies and learn about unfamiliar industries, reading opinions from certain corners of the internet I'd never known about. Some of them turn into long-term investments, but most are excuses to practice more fundamental, technical, and qualitative analysis and improve my skills. Also, learning about other businesses helps me to apply lessons that can improve my own (and those of my clients).
I think markets, trade, and commerce purify relations between people and are the Galapagos Islands of human psychology. I became fascinated with money, business, and investing not just for profit but (after a career in marketing and advertising) as a student of human nature. I think more people could benefit from thinking about it the same way.
If you too want to trade your way through each of your monthly expenses you just need to apply the 4 pillars above: be light enough in your needs and strong enough in your discipline to surf trades on an ocean of investments that you spent a long time accumulating first.
—
Investing is not just about money. Compound growth, long-term thinking, and delayed gratification are essential to more than just a financial portfolio. Relationships, hobbies, skills, and creativity all benefit from careful investment of attention & effort.
And since there's a lot more randomness and unpredictability out there than we care to admit, you never know where in the world a particular investment will take you.
---
That wraps up Edition 9 of the Guest Article series, i hope you enjoyed it. You can find Mark on Twitter (@MarkMulvey) where there will be links to all other mediums you can find Mark at.
Have a great day,
Until next time,
IT